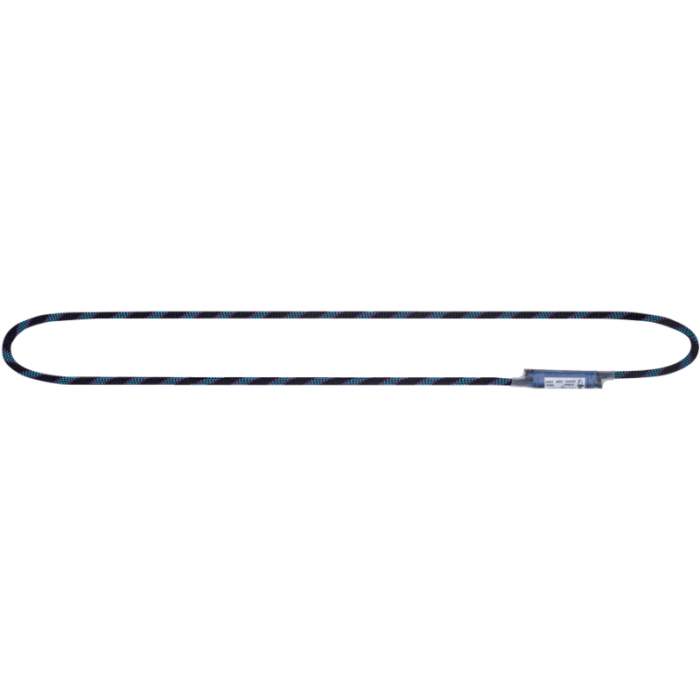 Description
5.5 mm sewn rope sling made with an aramid core and polyamide sheath. When configured as a prusik it can be used with single or half rope, on one or both half ropes.
KEY FEATURE: 
- Very high resistance, even in case of important warming up.
- Very supple in order to grip even small diameter ropes.
- Sewing protected by a heat shrunk sleeve.
- Very high resistance to repeated folding thanks to Technora aramid.
- Unmatched lightness compared to mechanical systems.
USES: 
- To create a prusik knot for increased security during a rope descent.
- To create a rope clamp for quick hauling.
- Recommended knot: Machard and braided Machard (depending on the use).
WARNING!!!
Before use, the Prusik efficiency must be checked by the climber with its own rope. It may be necessary to make an extra turn, for example when using a new rope.
This Product is Hard to Find.
We don't know where you can buy this item online in the US. We'll continue to check all the major retailers and will update this page as soon as we find one.
If you know where to find this online in the US, let us know, and we'll add the link.
Weight (grams / ounces)

The weight as specified by the manufacturer, in grams and ounces.

25 g / 0.88 oz­
Length (cm / in)
50 cm (19.7 in)
Width (mm / in)
6 mm (0.236 inches, a hair under 1/4 an inch)
Material(s)
Nylon / Polyamide­
Strength (kn)
22 kN
Certification
CE, EN
If you know of a good product video that should be here, let us know, and we'll put it up.
If you're looking for gear videos in general, check out our Vimeo and YouTube channels to see the newest gear.