Description
Triple-certified high-end rope for sports and alpine climbing at the highest level! With a diameter of 8.7 mm and weighing only 51 g/m the 8.7 Serenity is one of the thinnest and lightest single ropes. The high sheath proportion also makes it the most durable rope in its class.
Price is a static conversion from
This Product is Hard to Find.
We don't know where you can buy this item online in the US. We'll continue to check all the major retailers and will update this page as soon as we find one.
If you know where to find this online in the US, let us know, and we'll add the link.
Award Image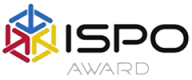 Weight
51.0 g/m
3.373 lbs / 1530 g
Diameter (millimeters)
8.7 mm
Length (meters)
30 m
Rope Type
Single/Half/Twin
UIAA Falls (Single / Half / Twin)
5 falls / 17 falls / 20 falls
Dynamic Elongation (Single / Half / Twin)
31.0 % / - / -
Static Elongation (Single / Half / Twin)
6.0 % / - / -
Impact Force (Single / Half / Twin)
8.10 kN / 6.30 kN / 9.70 kN
Dry Treatment
Sheath & Core­
Sheath Proportion (%)
36.0 %
Sheath Slippage (mm)
0 mm
Type of Middle Mark
None
Rope End Marker
None
Certification
CE, EN, UIAA
If you know of a good product video that should be here, let us know, and we'll put it up.
If you're looking for gear videos in general, check out our Vimeo and YouTube channels to see the newest gear.