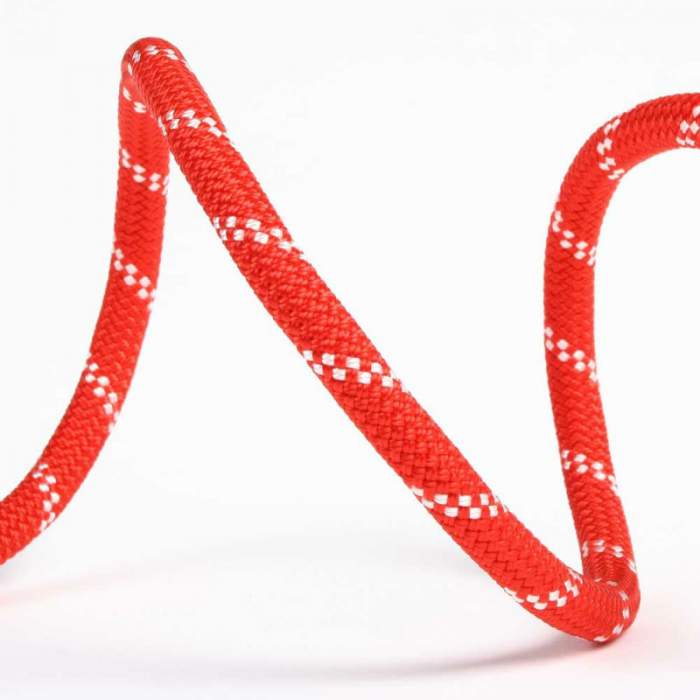 10.0mm Flashlight II 100m
Description
The Flashlight II 10mm is part of our Essential Line ropes range which has been specifically designed for entry level users or climbers who don't want all of the bells and whistles on their kit. Yet, you still get Edelweiss's design ethos of making the most durable ropes available. The Flashlight is a great all-rounder for, indoor, trad, top roping and sport climbing.
Weight
63.0 g/m
13.889 lbs / 6300 g
Diameter (millimeters)
10.0 mm
Length (meters)
100 m
Rope Type
Single
UIAA Falls (Single / Half / Twin)
6 falls / 0 falls / 0 falls
Dynamic Elongation (Single / Half / Twin)
35.0 % / 0.0 % / 0.0 %
Static Elongation (Single / Half / Twin)
8.7 % / 0.0 % / 0.0 %
Impact Force (Single / Half / Twin)
8.20 kN / 0.00 kN / 0.00 kN
Dry Treatment
None­
Sheath Proportion (%)
­
Sheath Slippage (mm)
0 mm
Type of Middle Mark
None
Rope End Marker
None
RFID / NFC Option

RFID and NCF

This technology can be helpful if you are a gym or professional business where you'd like to track the usage and age of your ropes.

RFID is how items are uniquely identified using radio waves (Radio Frequency Identification). It's for 1-way communication from 10cm to 100m away depending on the frequency. Example: Airport Baggage.

NFC is a subset of RFID that is restrained to close proximity communication typically less than 10cm (Near Field Communication). NFC chips can operate a 2-way signal to exchange information. Example: Apple Pay.

None
Certification
CE, EN, UIAA
If you know of a good product video that should be here, let us know, and we'll put it up.
If you're looking for gear videos in general, check out our Vimeo and YouTube channels to see the newest gear.