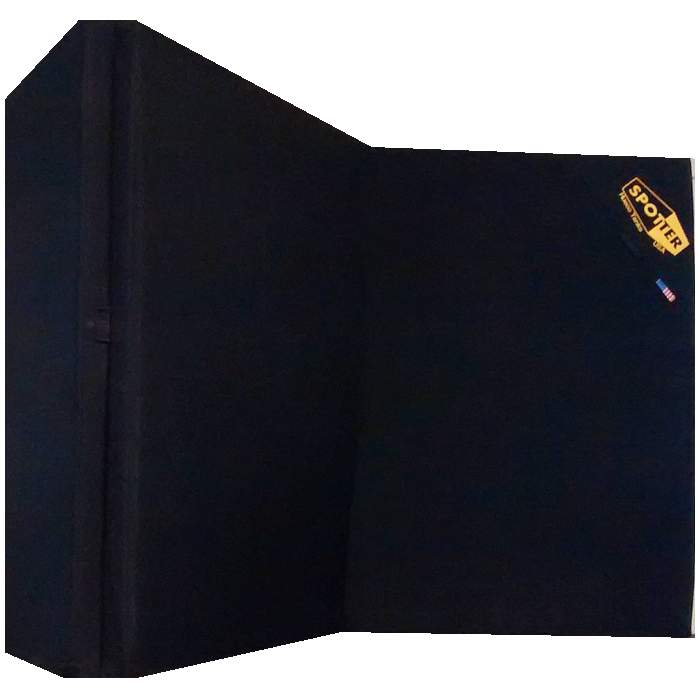 Description
This unique tri-fold pad is a Butler Pad, Dab Pad and Dab Fly Pad all in one. Piggy-backs on the back of most regular sized crash pads. Tri-fold unit with detachable Butler Pad.
When you click a link below and then checkout online, no matter what you buy (climbing gear or not), we get a small commission that helps us keep this site up-to-date. Thanks!
We don't have any partnerships with retailers who sell this product online, but you can buy
Dab Master
directly from the Spotter website.
If you can't see any buying options above, try turning off all ad-blocking plugins.
Weight (lbs / kg)

Weight (lbs / kg)

In pounds and kilograms, the weight, as stated by the manufacturer/brand.

3.00 lbs / 1.36 kg
Fold Type
Taco
Number of Foam Layers
one
Foam Layout
­
Fabric
­
Features
Side Handle(s)
ShoulderCarry
Customizable Color
USA Made
Dimensions (ft / m)

Dimensions (ft / m)

In feet and inches / meters and centimeters, the length, width, and height of the bouldering pad, as stated by the manufacturer/brand

6.00 ft x 3.00 ft x 1.00 in
1.82 m x 0.91 m x 2.50 cm
If you know of a good product video that should be here, let us know, and we'll put it up.
If you're looking for gear videos in general, check out our Vimeo and YouTube channels to see the newest gear.