OUR MISSION
WE CARE MORE FOR OUR CUSTOMERS
TEUFELBERGER IN MOTION
Teufelberger is the leading manufacturer of ropes, strapping, and twines made of plastic materials, synthetic fibers, and steel suited for use in highly advanced applications throughout the world. Being a successful and independent family enterprise, we have set trends, and standards, in our lines of business, for several generations.
CUSTOMERS IN MOTION
Knowing our customers' needs and understanding them, is the foundation of our success. This gives us a clear competitive edge. Maximum customer benefit constitutes our number one priority and the aim for all solutions and products. The added value of our services, for customers, is the basis of our joint business success. Direct contact with customers, fast response times, in providing solutions, and the consistent implementation of our service philosophy, enable us to live up to our aim - "We care more for our customers!"
ASSOCIATES IN MOTION
Respect, appreciation, and performance-orientation are the pillars, supporting our organization. We offer our staff an excellent opportunity for personal development, educational programs, and training courses to help them meet their individual potential. An attitude of "Team" enhances our combined responsiblity to the future.
TECHNOLOGIES IN MOTION
The diversity and combination of technologies are unique strengths, of our group, that bring forth improvements and innovations. And, it is on this technological competence that new products and services are built on. We actively embrace change and approach it with open-mindedness, innovation, and flexibility, in thought and actions.
OUR VALUES COMMIT US...
…TO TRUST-INSPIRED COOPERATION
In our enterprise, we work together intensively so as to derive maximum benefit from synergies in the areas of technology, ideas, experience, market expertise and image. Teufelberger makes knowledge available to everyone, regardless of location. We rely on partner-like relationships with customers and suppliers. Actions and communication, within our enterprise, are characterized by mutual respect and appreciation. To us, conflicts represent the creative tension necessary to ensure the continued development of people and the organization.
…TO BE OPEN TOWARD ALL THINGS NEW
Creativity and the continued innovation of products, processes, in sales and marketing are the prerequisites for success. We are continuously searching for new ideas and implement the best solution, no matter where it originates. The understanding of future needs of our customers requires us to be flexible, fast, and courageous enough to embrace change. We do our utmost to discourage any signs of arrogance, bureaucracy, and a "not invented here" attitude.
…TO EMBRACE RESPONSIBILITY
We offer our staff ample space for personal development. Our staff members act independently and assume responsibility for their actions. Each of us is asked to maintain his/her education. Teufelberger supports its staff by offering educational programs and training courses on an ongoing basis. Without neglecting short-term success, we strive to secure our results on a long-term basis so as to ensure the independence and continued existence of our group. The sustainable use of resources is part of our responsibility.
…TO RELIABILITY IN OUR ACTIONS
Through our reliability and continuity, we offer our customers a high level of product and service quality. It is the customer, and only the customer, who determines the quality. Our customers can count on us to maintain our commitment.
…TO TAKE PLEASURE IN SUCCESS
Clear-cut targets create the necessary space for the development of our staff. We enjoy setting things in motion and celebrating success together. The recognition of good results is the expression of mutual appreciation and a motivation for the future.
OUR VISION
TOGETHER IN MOTION
Our products ensure the cohesion and movement of people and goods worldwide. Our global actions are characterized by consistency and motion.
TEUFELBERGER as…
…INNOVATIVE PARTNER
We strive at being the preferred partner of our customers. Our customers' success is our success. Together with them, we create superior solutions. In order to live up to the challenges of tomorrow, we continue to develop and refine our products and services faster than others. And we respond to changing market demands quickly and efficiently. The continued innovation of processes and products – in line with our customers' needs – makes us unique. Our entire organization is geared to satisfying our customers' every need.
…VERSATILE NETWORKER
We aim at forming strong networks, within our organization and beyond. We network ourselves in technology and sales, both geographically and culturally. This allows us to connect our three technology platforms, within the organization, and establish firm external bonds with research institutions, suppliers, system manufacturers, and end customers. We actively draw, on the versatility of our staff members, offering them changing challenges within a network of global locations, and support the international exchange of knowledge and experience.
...ATTRACTIVE EMPLOYER
We seek to be the highly regarded and attractive employer at each of our locations. Committed and qualified staff members form the basis of our success. Building on the expertise and the knowledge of our staff, and through common objectives, ongoing training and educational programs, we help develop their strengths and fortify our leading position, in the interest of our customers.
Black Manufacturer Logo 180 x 100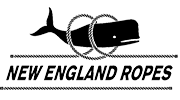 Manufacturer Live
No, Brand no longer exists