Description
The only helmet made for skiing, mountain biking and climbing fitted with the RECCO search system.
The F.T.F. (Fine Tuning Fit) provides added versatility to the helmet. The fine adjustment allows a tighter fit for perfect stability during even the most extreme activities. When not skiing, a simple readjustment will release the system for a more relaxing fit.
When you click a link below and then checkout online, no matter what you buy (climbing gear or not), we get a small commission that helps us keep this site up-to-date. Thanks!
You can buy this helmet
on Amazon
or you can go to the
Cebe website
and find another distributor. Worth noting: The price on Amazon seems to fluctuate almost daily. In one week we've seen it +/- $10.
If you can't see any buying options above, try turning off all ad-blocking plugins.
Award Image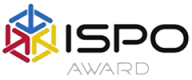 Weight (g)

Weight (g)

In grams, the weight, as stated by the manufacturer/brand.

If there are differences in weight (due to multiple size or optional accessories) we note those here.

330 g



Size 1: 330 g / 11.6 oz
Size 2: 400 g / 14.1 oz
(we converted grams to ounces)

Gender

Gender

This is the gender as stated by the manufacturer/brand.

We use the term "Men" and "Unisex" interchangeably, as there is no difference between these types of helmets.

Unisex
Size Range

Size Range

The sizing options of the helmet according to the manufacturer.

21.00 in - 24.00 in



Size 1: 53-57 cm / 21-22 in
Size 2: 58-62 cm / 23-24 in
(we converted centimeters to inches)

Features

Features

Bike Cert (EN 1078)

The EN certification for helmets used for bicycling and skating. The major difference in testing 1078 involves needs for more head coverage and for the helmet to pass a deflection or 'roll-off' test of the impact force.

---

Brim

Having a brim on a helmet may be inconsequential to some climbers but they make a great additional bit of protection against sun, rain and falling debris like small rocks or verglass.

---

Multiple Sizes

This is helpful for those with particularly small or large heads because helmets that come in 2 or 3 sizes cover a broader range of head size. Usually these are denoted as size 1 or 2, though some brands have S/M and M/L.

---

Face Shield Compatible

Face shields are a part of PPE that could be handy when drilling, developing and cleaning particularly dirty remote routes. Usually only used by work at height professionals.

---

MIPS technology

MIPS or Multidirectional Impact Protection System is a technology designed to reduce the amount of impact force that makes it to the brain. This is accomplished by adding a low friction cap between the liner and the helmet, allowing the shell to deflect around the head rather than transfer the forces from impact directly to the wearer.  Many bicycle helmets include this feature and it is starting to be applied to sports like skiing, motorcycling and climbing. Many MIPS helmets are also EN1078 compliant.

---

Ponytail Cutout

So far these are only found in "women's" helmets. It's a cutout / notch area that accommodates a low hanging ponytail hairstyle.

---

RECCO® reflector

These are used in locating someone missing or buried in an avalanche and are becoming more common in climbing gear due to the increased popularity of ski mountaineering. Though they are more often sold as something to add onto the helmet than being built into one, some manufacturers have begun to build them in.

---

Ski Cert (EN 1077)

The EN certification for helmets used for climbing and skiing. This test is simpler than the EN/UIAA one performed for helmets in general, but increases the amount of force that a helmet must endure. Likely this to simulate the faster speeds involved with downhill skiing impacts versus rockfall or climber accidents. This cert becoming more common in helmets as SkiMo popularity increases and more climbers are adding backcountry skiing to their mountaineering repertoire.

Bike Cert (EN 1078)
Multiple Sizes
RECCO® reflector
Ski Cert (EN 1077)
Quick Adjust

Quick Adjust

Quick Adjust refers to the straps of the helmet. Do you want the ability to ability to "quickly" adjust the fit. This could be a dial, or other plastic pieces.

Really, most climbers don't need to change the fit of the helmet often, unless you're climbing with and without hats, or you have big hair that flattens and then requires tightening after climbing for awhile.

Yes
Vents

Vents

Refers to openings in the helmet body to allow air flow. Commonly found in most helmets these days, but often more so in foam and hybrid foam helmets than traditional hardshell polycarbonate shells.

---

Learn More

Yes
Headlamp Compatable

Headlamp Compatible

Many helmets include hooks or clips for holding a standard headlamp in place, which is quite useful for the caver or alpinist. Ask any climber who has been benighted and they'll tell you just how useful this feature can be.

Yes
Face Shield Compatable

Face Shield Compatible

Face shields are a part of PPE that could be handy when drilling, developing and cleaning particularly dirty remote routes. This feature isn't very common in climbing helmets and usually only used by work at height professionals.

No
Certification
CE, EN
Spoken language is not english but it has english subtitle.