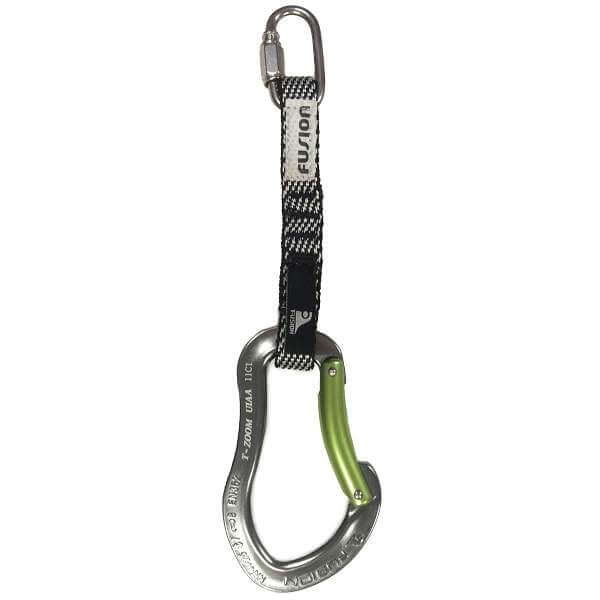 Techno Zoom Gym BG/QL 11cm
Description
Perfect for a gym or permanent quickdraw placement. A stainless steel quick link and a Techno Wave bent gate carabiner provide smooth clipping.
This Product is Hard to Find.
We don't know where you can buy this item online in the US. We'll continue to check all the major retailers and will update this page as soon as we find one.
If you know where to find this online in the US, let us know, and we'll add the link.
If you can't see any buying options above, try turning off all ad-blocking plugins.
| | |
| --- | --- |
| Weight | ­ |
| Dogbone Size | 11 cm long, 16 mm wide |
| Dogbone Material | Nylon / Polyamide­ |
| Dogbone Strength (kN) | ­ |
| Top Carabiner | ­ |
| Bottom Carabiner | Techno Zoom Bent - |
If you know of a good product video that should be here, let us know, and we'll put it up.
If you're looking for gear videos in general, check out our Vimeo and YouTube channels to see the newest gear.