The 10 mm Sling 120 cm is officially retired.You've found a page of history! The 10 mm Sling 120 cm is no longer produced by Climb X and it is not available to buy from major online retailers. You can still check out all the specs and claim your ownership.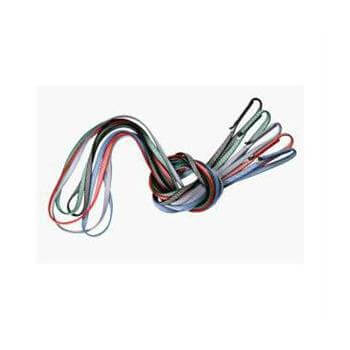 Description
Climb X Slings come in a variety of sizes to fit your pro requirements. Precision computerized bar tacking, Dyneema material, and meticulous quality control, to ensure maximum security. Our 48 Sling is optimal for equalizing anchors, slinging trees, and any of the other limitless situations when you want a longer sling. At this price, you wont mind leaving it as that either.
This Product is Hard to Find.
We don't know where you can buy this item online in the US. We'll continue to check all the major retailers and will update this page as soon as we find one.
If you know where to find this online in the US, let us know, and we'll add the link.
Weight (grams / ounces)

The weight as specified by the manufacturer, in grams and ounces.

­
Length (cm / in)
120 cm (48 in)
Width (mm / in)
10 mm (0.394 inches, a bit under 7/16ths)
Material(s)
Dyneema­
Strength (kn)
­
Certification
­
If you know of a good product video that should be here, let us know, and we'll put it up.
If you're looking for gear videos in general, check out our Vimeo and YouTube channels to see the newest gear.