Description
Wrapped in sticky Vibram® XS Grip rubber and drastically down-turned, the Solution sports a molded 3D heel cup and the patented P3® power platform which retains the downturned shape of the shoe. This creates a shoe that hooks, grabs, edges and smears on any feature you can find. The Lock Harness System® surrounds your foot and weds it to the upper for a perfect fit. The highly adjustable Fast Lacing System® lets you tailor the quick closing hook and loop closure for a highly personalized fit. All said and done, this shoe will let you climb harder.
When you click a link below and then checkout online, no matter what you buy (climbing gear or not), we get a small commission that helps us keep this site up-to-date. Thanks!
If you can't see any buying options above, try turning off all ad-blocking plugins.
Award Image

Award Image

Award Image

Award Image

Weight
450 g



Single : 225 g / 7.93 oz
Pair : 450 g / 15.87 oz
(we converted grams to ounces)

Closure Type
Velcro
Gender
Women
Volume
Low Narrow
Sizing Information
European sizes 33-42, including half sizes.


La Sportiva Shoes are built on European half sizes which are smaller increments than US half sizes.


la_sportiva_shoe_comparison_chart.jpg
la_sportiva_shoe_comparison_graph.jpg
Best Use (Highest Performance)
Sport / Face
Bouldering
Over-hanging
Indoor
Asymmetry
Aggressive
Last Details
Shape: Downturned (performance)
Construction: Slip Lasted
Last : PD 75 This means the last has a pointed toe, it is downturned and has high asymmetry.
Upper Material
­Leather / Lorica®
Midsole Material
0.9 mm LaspoFlex (toe only) w/ P3®
Sole Material
4.0 mm Vibram® XS Grip2­
Footbed Lining

HF (toe-box and arch area only)
Fast Lacing System®
A patented, highly adjustable lacing system which is quick to use and ensures the perfect fit.
LaspoFlex
Super lightweight, ultra-thin synthetic fiber-laminate designed for maximum torsion rigidity.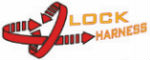 Lock Harness System®
A technology used in climbing shoes to create a support system which wraps the foot and offers a more secure fit while heel hooking.
Lorica®
A synthetic leather that is constructed from extremely small micro-fibers for a water-repellant, breathable and highly durable material.

P3®
Permanent Power Platform used in climbing shoes to maintain the downturned shape of the shoe for the life of the shoe.

VIBRAM® XS Grip2
Represents the natural evolution of VIBRAM® XS Grip, the new XS Grip2 delivers highly improved grip, while maintaining consistent performance in all temperatures. XS Grip 2 is the best solution in pure friction situations while remaining durable and even-wearing.
Other Shoe Versions male female
All the details of solution shoe, a very well discussed review.
Solution Women All Around View
La Sportiva Solution Women Shoe
Solution and Hydrogym Shoe