The Guayana is not imported to the US. Sadly, this shoe is not available in the US and we have limited ability to track where else in the world it's sold (sorry!). When we know more info, we'll post it here.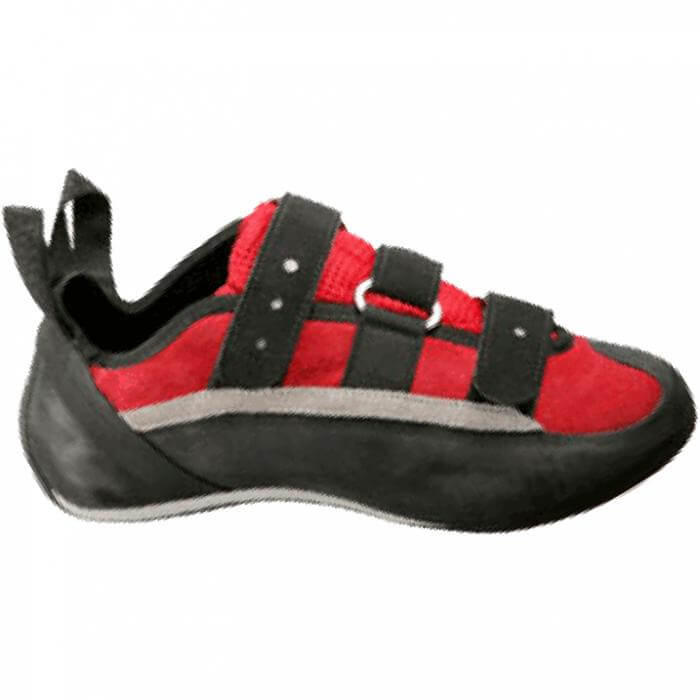 Description
Multi-purpose indoor and outdoor. Long and rough routes prove its comfort adherence and precision in edging with an exceptional rear cushioning to avoid or weak falls and bumps. Leader in security and comfort. It adapts in the most difficult climbing moments by its excellent performances. Symmetrical last.
Weight
­
Closure Type
Velcro
Gender
Unisex
Volume
­
Sizing Information
European sizes 34-50, including half sizes.


When choosing your climbing shoes, try the slippers in both foot, well tighten the laces (or Velcro bands) exerting pressure in each foot at a time, leaned against a fixed obstacle or foothold. Should fit tight and comfortable, but not painful, in order to reduce toe injuries. You will obtain...


Garra_Shoe_Size_Chart.JPG
Garra_Shoe_Technical_Characteristics_Chart.JPG
Best Use (Highest Performance)
All-around
Asymmetry
Low
Last Details
Shape: Flat (comfort)
Construction: Slip Lasted
­
Upper Material
­Vegetable-tanned suede split
Midsole Material
­
Sole Material
­Garra Adhesion­
Footbed Lining

No
If you know of a good product video that should be here, let us know, and we'll put it up.
If you're looking for gear videos in general, check out our Vimeo and YouTube channels to see the newest gear.