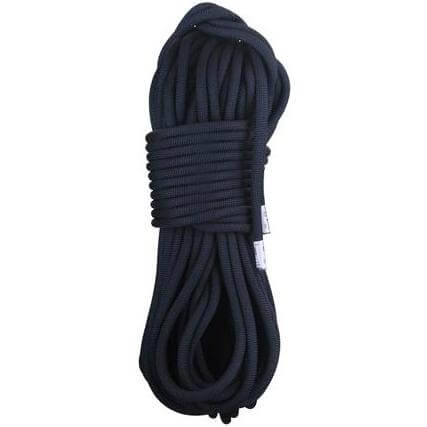 Description
The LATITUDE is the largest diameter of the PMI Dynamic™ single ropes. It has an incredible fall rating of 16 while providing an easily managed agile feel. Ideal for work-at-height applications that allow dynamic rope use. Also, great for groups of all climbing abilities, ropes courses and guiding with high use and abuse potential. The impact force and weight ratio are ideal for this solid rope that is built to last and take on any challenge you choose.
When you click a link below and then checkout online, no matter what you buy (climbing gear or not), we get a small commission that helps us keep this site up-to-date. Thanks!
We don't have any partnerships with retailers who sell this product online, but you can buy this rope directly from the
PMI
website.
If you can't see any buying options above, try turning off all ad-blocking plugins.
Weight
81.0 g/m
12.500 lbs / 5670 g
Diameter (millimeters)
11.0 mm
Length (meters)
70 m
Rope Type
Single
UIAA Falls (Single / Half / Twin)
­16 / 00
Dynamic Elongation (Single / Half / Twin)
34.0 % / 0.0 % / 0.0 %
Static Elongation (Single / Half / Twin)
7.2 % / 0.0 % / 0.0 %
Impact Force (Single / Half / Twin)
8.50 kN / 0.00 kN / 0.00 kN
Dry Treatment
None­
Sheath Proportion (%)
­
Sheath Slippage (mm)
­
Type of Middle Mark
None
Rope End Marker
None
Certification
UIAA, EN
If you know of a good product video that should be here, let us know, and we'll put it up.
If you're looking for gear videos in general, check out our Vimeo and YouTube channels to see the newest gear.
A pictoral representation of UIAA-101 and EN-892 standards for ropes.
The UIAA equipment standard provides a baseline for equipment performance in a test lab under controlled conditions on new equipment. Although these test conditions are relevant to the conditions encountered climbing, conditions encountered at the crags and the condition of the equipment are equally important. This recommendation from the UIAA member federation The British Mountaineering Council (BMC) provides vital equipment information that is NOT explicitly addressed in the standard, particularly failure modes of the equipment and recommendations for the use, inspection, maintenance, and retirement of equipment.