9.8mm Transformer Protect 60m Dry
Description
The sustainable single rope! The 9.8 Transformer is made from transfer yarns, high-quality left-over yarns that are normally disposed of unused due to their mixture of colours. As well as saving valuable resources, every meter of the resulting rope has a unique design. With BiCo Sense technology for safer handling.
Price is a static conversion from
This Product is Hard to Find.
We don't know where you can buy this item online in the US. We'll continue to check all the major retailers and will update this page as soon as we find one.
If you know where to find this online in the US, let us know, and we'll add the link.
Award Image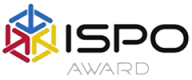 Award Image

Weight
65.0 g/m
8.598 lbs / 3900 g
Diameter (millimeters)
9.8 mm
Length (meters)
60 m
Rope Type
Single
UIAA Falls (Single / Half / Twin)
­7 / 00
Dynamic Elongation (Single / Half / Twin)
29.0 % / 0.0 % / 0.0 %
Static Elongation (Single / Half / Twin)
6.8 % / 0.0 % / 0.0 %
Impact Force (Single / Half / Twin)
9.00 kN / 0.00 kN / 0.00 kN
Dry Treatment
Sheath­
Sheath Proportion (%)
38.0 %
Sheath Slippage (mm)
0 mm
Type of Middle Mark
None
Rope End Marker
None
Certification
­
This video shows all the features of Mammut ropes.

When I went to visit the Mammut headquarters in Switzerland in July, the rope making machines were making these beautiful white and multi-flecked ropes. I'd never seen a sheath pattern like that before, and was really delighted to be offered one to use for the trip, a Transformer 60 meter. The color reminded me of yarn that you'd make a nice hat out of. I climbed on this 9.8 rope for the next 5 weeks around Europe, and really liked the hand (a mix of soft yet firm) and the weight and the superdry coating. I hadn't used this rope before, and was curious as to how I'd missed it: it turns out it's even cooler than I thought…

Byproducts are an inevitable part of manufacturing, and the rope-making process is no different. When the machine used to dye yarn for a rope sheath is switched from one color to another, about three-quarters of a mile of "transfer yarn" is left over. Transfer yarn is typically thrown away because it's inconsistent in color and appearance; unfortunately, it has no place in our aesthetics-driven society. (Yes, even our ropes have to be pretty.) Mammut has taken this once-wasted byproduct and put it to use in the Transformer 9.8mm rope. Given its scrappy origins, each rope has a unique color and design, but they're all about as "green" as a rope can get. Each also has high safety ratings (8 to 9 UIAA falls), excellent handling, and Mammut's SuperDRY waterproof treatment. It clips and feeds out smoothly with minimal kinkage, and is burly enough for toproping. Available in 60m and 70m lengths.
A pictoral representation of UIAA-101 and EN-892 standards for ropes.
The UIAA equipment standard provides a baseline for equipment performance in a test lab under controlled conditions on new equipment. Although these test conditions are relevant to the conditions encountered climbing, conditions encountered at the crags and the condition of the equipment are equally important. This recommendation from the UIAA member federation The British Mountaineering Council (BMC) provides vital equipment information that is NOT explicitly addressed in the standard, particularly failure modes of the equipment and recommendations for the use, inspection, maintenance, and retirement of equipment.