The 9.5mm Infinity 70m 2xDry is officially retired.You've found a page of history! The 9.5mm Infinity 70m 2xDry is no longer produced by Mammut and it is not available to buy from major online retailers. You can still check out all the specs and claim your ownership.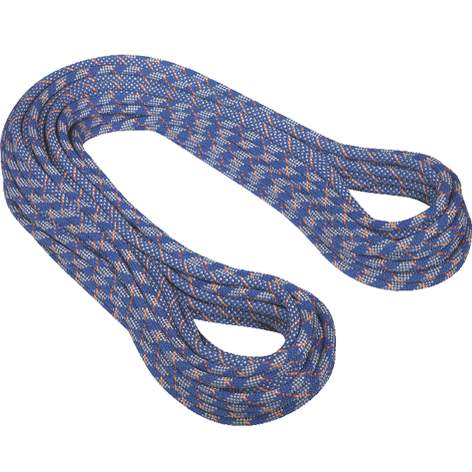 Description
Extremely light single rope with a very small diameter, the best performance and durability due to the COATINGfinish™.
When you click a link below and then checkout online, no matter what you buy (climbing gear or not), we get a small commission that helps us keep this site up-to-date. Thanks!
If you can't see any buying options above, try turning off all ad-blocking plugins.
Award Image

Award Image
Weight
58.0 g/m
8.950 lbs / 4060 g
Diameter (millimeters)
9.5 mm
Length (meters)
70 m
Rope Type
Single­
UIAA Falls (Single / Half / Twin)
­7 / - / -
Dynamic Elongation (Single / Half / Twin)
30.0 % / 0.0 % / 0.0 %
Static Elongation (Single / Half / Twin)
6.8 % / - / -
Impact Force (Single / Half / Twin)
8.70 kN / - / -
Dry Treatment
Sheath & Core­
Sheath Proportion (%)
40.0 %
Sheath Slippage (mm)
0 mm
Type of Middle Mark
None
Rope End Marker
None
Certification
CE, EN, UIAA
This video talks about the Mammut 2015 rope line.
This video shows all the features of Mammut ropes.
Infinity Rope Abrasion Testing
Comparison of abrasion test result between Infinity Dry, Protect and Classic.
9.5mm Infinity Rope Review
9.5mm Infinity Rope Review