This version of the 8.6mm Corbie 70m 2xDry is officially retired.You've found a page of history! The 8.6mm Corbie 70m 2xDry is no longer produced by Edelrid and it is not available to buy from major online retailers. You can still check out all the specs and claim your ownership.
Description
If you are pushing it to the limit, the Corbie 8,6 might mean the difference between success and failure. It's super light and water resistant thanks to our high-quality finishing processes.
Certified as twin, double and single rope
Pro Shield finish for optimal performance
Dry Shield finish for outstanding dirt and water resistance
Thermo Shield treatment for perfect handling
Not suitable for working routes or top roping when used as single rope
This Product is Hard to Find.
We don't know where you can buy this item online in the US. We'll continue to check all the major retailers and will update this page as soon as we find one.
If you know where to find this online in the US, let us know, and we'll add the link.
Award Image

Award Image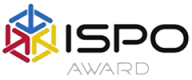 Award Image
Weight
51.0 g/m
7.870 lbs / 3570 g
Diameter (millimeters)
8.6 mm
Length (meters)
70 m
Rope Type
Single/Half/Twin
UIAA Falls (Single / Half / Twin)
5 falls / 20 falls / 25 falls
Dynamic Elongation (Single / Half / Twin)
32.0 % / 29.0 % / 29.0 %
Static Elongation (Single / Half / Twin)
8.3 % / 8.3 % / 5.2 %
Impact Force (Single / Half / Twin)
9.30 kN / 6.40 kN / 10.00 kN
Dry Treatment
Sheath & Core­
Sheath Proportion (%)
29.0 %
Sheath Slippage (mm)
0 mm
Type of Middle Mark
None
Rope End Marker
None
RFID / NFC Option

RFID and NCF

This technology can be helpful if you are a gym or professional business where you'd like to track the usage and age of your ropes.

RFID is how items are uniquely identified using radio waves (Radio Frequency Identification). It's for 1-way communication from 10cm to 100m away depending on the frequency. Example: Airport Baggage.

NFC is a subset of RFID that is restrained to close proximity communication typically less than 10cm (Near Field Communication). NFC chips can operate a 2-way signal to exchange information. Example: Apple Pay.

None
Certification
CE, EN, UIAA
How to use Edelrid rope, safety, storage, transport, care, lifespan and replacement with instructional pictures.