The 10.3mm GymLine LE 200m is officially retired.You've found a page of history! The 10.3mm GymLine LE 200m is no longer produced by Blue Water and it is not available to buy from major online retailers. You can still check out all the specs and claim your ownership.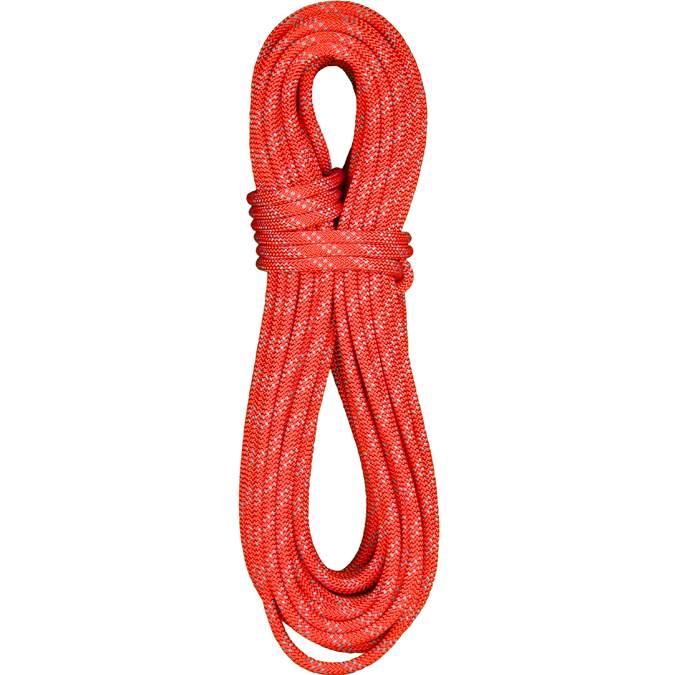 Description
A slimmer version of our workhorse 10.5mm GymLine low elongation rope. The 10.3mm Gymline LE has a completely redesigned core to allow for better handling charactersitics and reduce stiffening with age and use. Features a 32 carrier polyester sheath with a nylon core.
When you click a link below and then checkout online, no matter what you buy (climbing gear or not), we get a small commission that helps us keep this site up-to-date. Thanks!
If you can't see any buying options above, try turning off all ad-blocking plugins.
Weight
74.0 g/m
32.628 lbs / 14800 g
Diameter (millimeters)
10.3 mm
Length (meters)
200 m
Rope Type
Single­
UIAA Falls (Single / Half / Twin)
­0 / 00
Dynamic Elongation (Single / Half / Twin)
34.2 % / 0.0 % / 0.0 %
Static Elongation (Single / Half / Twin)
7.9 % / 0.0 % / 0.0 %
Impact Force (Single / Half / Twin)
0.00 kN / 0.00 kN / -
Dry Treatment
None­
Sheath Proportion (%)
50.0 %
Sheath Slippage (mm)
­
Type of Middle Mark
None
Rope End Marker
None
Certification
­