The 9.4mm Stinger III 70m 2xDry is officially retired.You've found a page of history! The 9.4mm Stinger III 70m 2xDry is no longer produced by Beal and it is not available to buy from major online retailers. You can still check out all the specs and claim your ownership.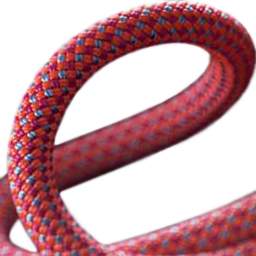 9.4mm Stinger III 70m 2xDry
Description
Designed for high-level climbers, this is the single rope preferred for very hard routes. Amateurs stand aside…
This Product is Hard to Find.
We don't know where you can buy this item online in the US. We'll continue to check all the major retailers and will update this page as soon as we find one.
If you know where to find this online in the US, let us know, and we'll add the link.
Weight
59.0 g/m
9.105 lbs / 4130 g
Diameter (millimeters)
9.4 mm
Length (meters)
70 m
Rope Type
Single­
UIAA Falls (Single / Half / Twin)
­8 / 00
Dynamic Elongation (Single / Half / Twin)
37.0 % / 0.0 % / 0.0 %
Static Elongation (Single / Half / Twin)
9.5 % / 0.0 % / 0.0 %
Impact Force (Single / Half / Twin)
7.60 kN / 0.00 kN / 0.00 kN
Dry Treatment
Sheath & Core (aka Golden Dry)
Sheath Proportion (%)
38.0 %
Sheath Slippage (mm)
0 mm
Type of Middle Mark
None
Rope End Marker
Yes
Certification
CE, EN, UIAA

This is a great all-around medium-thickness climbing rope for intermediate and advanced climbers, ideal for alpine climbing with the Golden Dry coating and well suited for sport climbing as well. The soft 'hand' offers little resistance while pulling up rope to clip and helps save energy while leading. There are lighter ropes optimized for fast backcountry pushes and heavier ropes for workhorse abuse (wall climbing, gym training, excessive sport whipping), and this rope excels for everything in between. If you only own one rope, a 70 meter 9.4 mm Stinger isn't a bad way to go.

Summary: The Beal Stinger, imported by Black Diamond, had just the right amount of stiffness for swift clipping — pull up a bight and slap it in. On the downside, that stiffness contributed to noticeable kinkiness and sheath wear after three or four days of intensive use.
Pros: Light.
Cons: Kinks easily. Sheath bristles up quickly.
How to use 9.4mm Stinger correctly, precautions, lifetime, care and maintenance with instructional pictures.