The 8.1mm Ice Line Unicore 70m is officially retired.You've found a page of history! The 8.1mm Ice Line Unicore 70m is no longer produced by Beal and it is not available to buy from major online retailers. You can still check out all the specs and claim your ownership.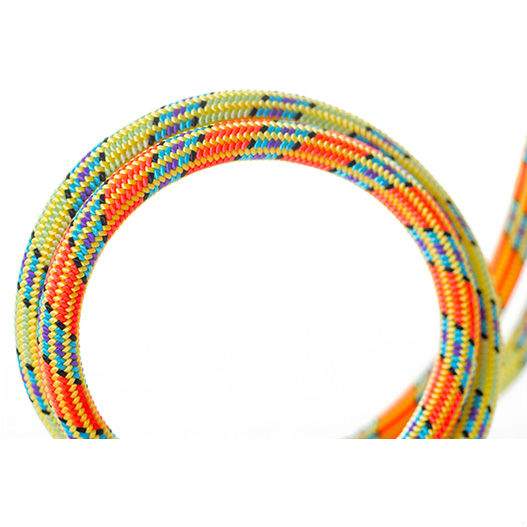 8.1mm Ice Line Unicore 70m
Description
Already considered to be the must-have rope for ice climbers and expert alpinists alike for its extreme fluidity and very low impact force, ICE LINE is henceforward available with the new UNICORE technology. Thanks to adherence of the core and sheath, ICE LINE benefits from extra security – indispensable on thin rope.
The thinness of the rope gives it exceptionally easy running, but also demands appropriate and specific belaying technique. It's in Golden Dry that this exceptional rope really comes into its own. Used as 2 strands of 60 m, it allows for long runouts, but also to retain sufficient length even if you have to cut the ends of rope damaged by crampons or axe.
STRONG POINTS:
• The weight and free-running of twin rope plus the advantages of a double rope.
• Ultra low impact force.
• The rope doesn't bunch and stays flexible for the long term.
• Has all the advantages of the UNICORE technology.
This Product is Hard to Find.
We don't know where you can buy this item online in the US. We'll continue to check all the major retailers and will update this page as soon as we find one.
If you know where to find this online in the US, let us know, and we'll add the link.
Award Image

Weight
39.0 g/m
6.018 lbs / 2730 g
Diameter (millimeters)
8.1 mm
Length (meters)
70 m
Rope Type
Half (Double)
UIAA Falls (Single / Half / Twin)
- / 6 / -
Dynamic Elongation (Single / Half / Twin)
- / 37.0 % / -
Static Elongation (Single / Half / Twin)
- / 11.5 % / -
Impact Force (Single / Half / Twin)
- / 4.90 kN / -
Dry Treatment
None­
Sheath Proportion (%)
41.0 %
Sheath Slippage (mm)
0 mm
Type of Middle Mark
None
Rope End Marker
None
Certification
CE, EN, UIAA
Crash Test of 8.1mm Ice Line
No voice, but the demo speaks for itself as Beal cuts a classical Ice Line rope and a Unicore Ice Line rope. The difference is certainly dramatic
How to use 8.1mm Ice Line correctly, precautions, lifetime, care and maintenance with instructional pictures.