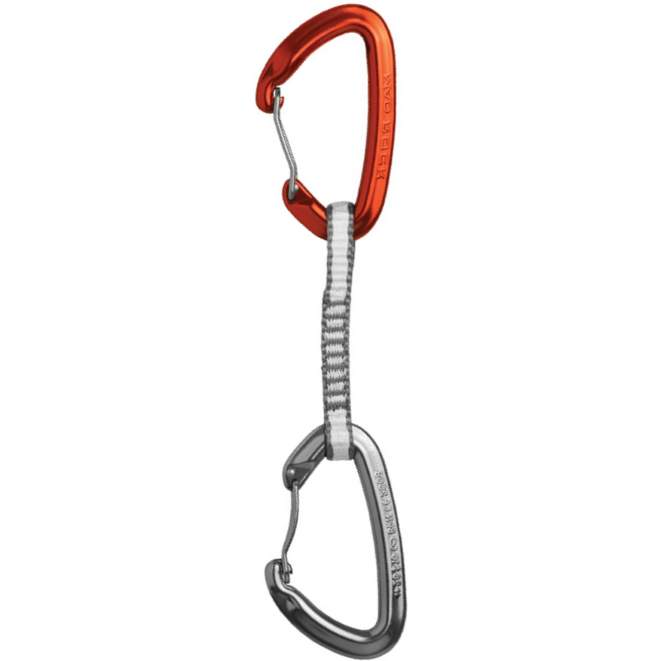 Description
The warm-forging manufacturing process we use for the Concorde draw enables us to offer you both value and perfomance. Weighing in at 87 grams and connected with a Dyneema sling, the Concorde draw boasts 26kN along the Major Axis and 10kN along the Minor, making it one of the strongest aluminum wire carabiners on the market.
When you click a link below and then checkout online, no matter what you buy (climbing gear or not), we get a small commission that helps us keep this site up-to-date. Thanks!
If you can't see any buying options above, try turning off all ad-blocking plugins.
| | |
| --- | --- |
| Weight | 87 g |
| Dogbone Size | 9 cm long, 10 mm wide |
| Dogbone Material | Dyneema­ |
| Dogbone Strength (kN) | ­ |
| Top Carabiner | Ultra-Light Straight - |
| Bottom Carabiner | Ultra-Light Bent - |
If you know of a good product video that should be here, let us know, and we'll put it up.
If you're looking for gear videos in general, check out our Vimeo and YouTube channels to see the newest gear.
My only complaint is that the carabiners are a bit on the small side and the gate-openings are smaller than a larger wire-gate carabiner, but that's the trade-off for a lightweight quickdraw. I also prefer bolt-end carabiners that have a keylock gate which isn't prone to snagging on bolt hangers or soft-goods like cam slings. That said, while using these quickdraws, I realized how rarely that happens anyway. I'm also willing to forego that luxury for a quickdraw that costs half as much as one with a fancy keylock gate design.
The Mad Rock Concorde Draw is light, strong, easy to use, and completely functional. For those just starting to build their rack, or anyone on a budget, the Concorde is an excellent option. Read more about them on the Mad Rock website.