Description
Ultra light crampon with LEVERLOCK FIL binding, for ski touring and snow travel.
Extremely light due to their aluminum construction, LEOPARD LLF crampons are perfect for ski touring and snow travel. The CORD-TEC flexible linking system minimizes bulk for ease of carrying.
Description
Very lightweight:
- crampons made entirely of aluminum, optimized for snow travel
- very lightweight
Very compact:
- CORD-TEC flexible linking system optimizes volume of crampons when packed in their bag (included)
- tool-free length adjustment
Binding system especially adapted to the usage of these crampons:
- self-adjusting elastic strap around the ankle
- strap for good handling and easy removal
- compact heel lever facilitates crampon installation/removal
Crampons come with protective carry bag
When you click a link below and then checkout online, no matter what you buy (climbing gear or not), we get a small commission that helps us keep this site up-to-date. Thanks!
If you can't see any buying options above, try turning off all ad-blocking plugins.
Award Image

Award Image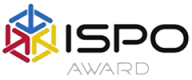 Weight per Pair (g / oz)

Weight per Pair (g / oz)

In grams and ounces, the weight of both crampons together, as stated by the manufacturer/brand.

If there are differences in weight (due to multiple sizes or optional accessories) we'll note those here.

330 g / 11.64 oz­
Ideal Uses
Racing / Skimo (super light) Glacier Travel / Mountaineering
Binding System
Automatic
Sizing
­
Front Points
Horizontal Dual ­
Front Point Offset
No
Number of Points
10
Main Material
Aluminum
Wear Indicators
No
Anti-Ball Plates
Sold Separately (see the plates here)
Crampon Case
Included­
Heel Spur Attachment
None made for this model­
Certification

Certifications

The main climbing gear certifications are CE and UIAA--and normally the UIAA creates the rules that the CE body also supports. When possible, we try to list all the certifications the product carries.

To sell a climbing product in Europe, the device must be CE certified. There are no official requirements to sell climbing gear in the US. The UIAA certification is a voluntary process.

Learn More

CE, EN, UIAA
LEOPARD FL and LLF Crampon
Adjusting Leopard LLF and Irvis Hybrid