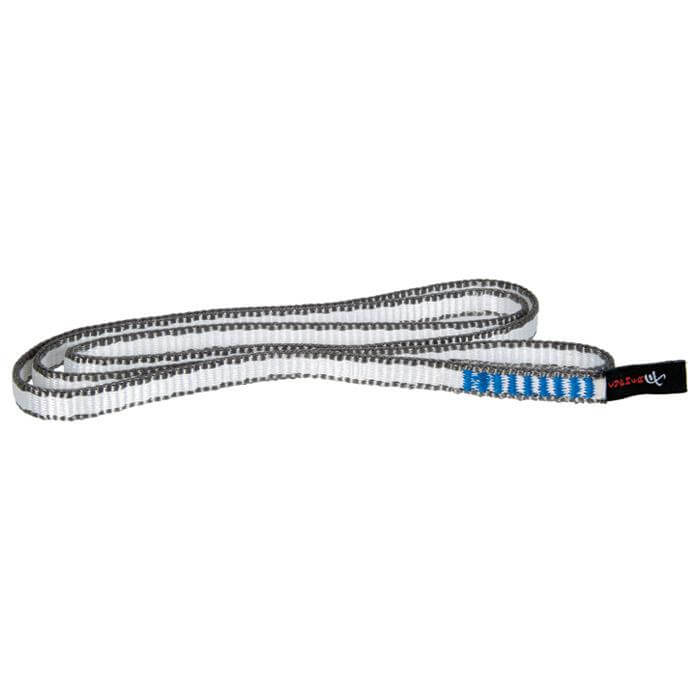 Description
Light and strong, Cypher Dyneema® slings will help keep bulk and weight of your rack to an all time low. 10mm widths are available in different colors and lengths for all your needs. For extending your protection and building anchors.
When you click a link below and then checkout online, no matter what you buy (climbing gear or not), we get a small commission that helps us keep this site up-to-date. Thanks!
This item is distributed in the US by Liberty Mountain
see it here
, but we're not sure what retailers carry it online.
If you can't see any buying options above, try turning off all ad-blocking plugins.
Weight (grams / ounces)

The weight as specified by the manufacturer, in grams and ounces.

11 g / 0.39 oz­
Length (cm / in)
30 cm (12 in)
Width (mm / in)
10 mm (0.394 inches, a bit under 7/16ths)
Material(s)
Dyneema­
Strength (kn)
22 kN
Certification
CE, EN
If you know of a good product video that should be here, let us know, and we'll put it up.
If you're looking for gear videos in general, check out our Vimeo and YouTube channels to see the newest gear.