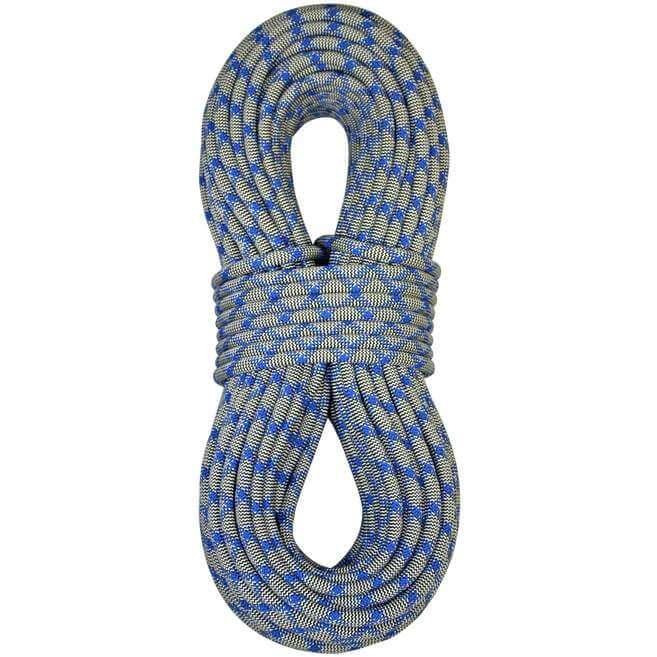 10.2mm Evolution VR10 60m
Description
Just getting into the sport or steadily moving through the ranks, the VR-10's durable construction, beefy core and 10.2 diameter make this price point rope an easy choice. Ideal for anyone from entry-level climbers, occasional climbers or weekend warriors.
When you click a link below and then checkout online, no matter what you buy (climbing gear or not), we get a small commission that helps us keep this site up-to-date. Thanks!
If you can't see any buying options above, try turning off all ad-blocking plugins.
Weight
67.0 g/m
8.862 lbs / 4020 g
Diameter (millimeters)
10.2 mm
Length (meters)
60 m
Rope Type
Single
UIAA Falls (Single / Half / Twin)
­8 / 00
Dynamic Elongation (Single / Half / Twin)
31.1 % / 0.0 % / 0.0 %
Static Elongation (Single / Half / Twin)
7.6 % / 0.0 % / 0.0 %
Impact Force (Single / Half / Twin)
8.80 kN / 0.00 kN / 0.00 kN
Dry Treatment
Core­
Sheath Proportion (%)
­
Sheath Slippage (mm)
­
Rope End Marker
None
Certification
­
None
If you know of a good product video that should be here, let us know, and we'll put it up.
If you're looking for gear videos in general, check out our Vimeo and YouTube channels to see the newest gear.