10.2mm Diablo Unicore 60m
Description
DIABLO 10.2 UNICORE is the first outdoor use dynamic rope to receive the UNICORE treatment. Its diameter will provide reassurance to the majority of climbers, while its slick sheath and supple handling give the sensation of using a much thinner rope. This rope is good for all, being effective for the leader and reassuring for the belayer.
STRONG POINTS:
• Remains compact and supple.
• Better abrasion resistance.
• Easy clipping.
Award Image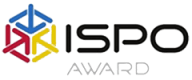 Award Image

Weight
64.0 g/m
8.465 lbs / 3840 g
Diameter (millimeters)
10.2 mm
Length (meters)
60 m
Rope Type
Single
UIAA Falls (Single / Half / Twin)
­7 / - / -
Dynamic Elongation (Single / Half / Twin)
37.0 % / - / -
Static Elongation (Single / Half / Twin)
8.7 % / - / -
Impact Force (Single / Half / Twin)
8.20 kN / - / -
Dry Treatment
None­
Sheath Proportion (%)
40.0 %
Sheath Slippage (mm)
0 mm
Rope End Marker
None
Certification
CE, EN, UIAA
None
In this video climbers talks about 10.2mm Diablo
Crash Test of 10.2mm Diablo
No voice, but the demo speaks for itself as Beal cuts a classical industrie rope and a Unicore Diablo rope. The difference is certainly dramatic.
How to use 10.2mm Diablo correctly, precautions, lifetime, care and maintenance with instructional pictures.
A pictoral representation of UIAA-101 and EN-892 standards for ropes.
The UIAA equipment standard provides a baseline for equipment performance in a test lab under controlled conditions on new equipment. Although these test conditions are relevant to the conditions encountered climbing, conditions encountered at the crags and the condition of the equipment are equally important. This recommendation from the UIAA member federation The British Mountaineering Council (BMC) provides vital equipment information that is NOT explicitly addressed in the standard, particularly failure modes of the equipment and recommendations for the use, inspection, maintenance, and retirement of equipment.