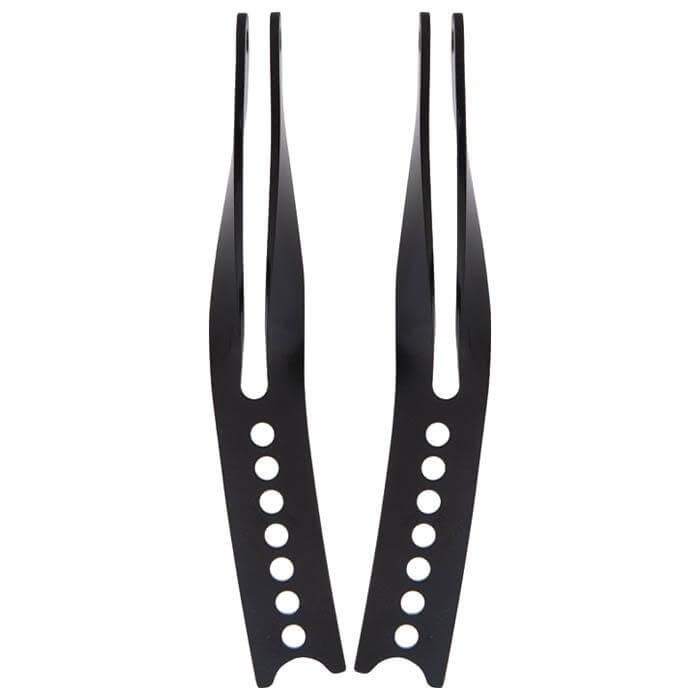 Description
Always use the right bar for your boot. Flexible boots need a flexible bar to reduce the stress on the metal parts caused by walking.
G20 and G22: Patented MONO RAIL technology makes a stable platform underfoot. COM bars replace the stock bars. TWIN bar is used for boots with rocker soles. They allow more flex while walking, reducing the stress on the metal parts of the crampon.
Sold in pairs.
When you click a link below and then checkout online, no matter what you buy (climbing gear or not), we get a small commission that helps us keep this site up-to-date. Thanks!
This item is distributed in the US by Liberty Mountain
see it here
, but we're not sure what retailers carry it online.
If you can't see any buying options above, try turning off all ad-blocking plugins.
Weight (g / oz)

Weight (g / oz)

In grams and ounces, the weight, as stated by the manufacturer/brand.

Unfortunately, for ice accessories in particular, these are not common figures that are given out.

­
Main Material

Main Material

We list as many details here as the manufacturer supplies.

This information is definitely limited for ice accessories.

­
Ice Rating (if applicable)

Ice Rating

Most ice accessories do not have a rating. This field is used for ice axe and ice tool accessories like picks, that have an ice rating.

B / Type 1: Basic

T / Type 2: Technical

Note: Even though it looks like the more aggressive picks are T and the flatter picks are B, this is not always the case. The ratings are based on flex, and not the shape.

(none)
If you know of a good product video that should be here, let us know, and we'll put it up.
If you're looking for gear videos in general, check out our Vimeo and YouTube channels to see the newest gear.