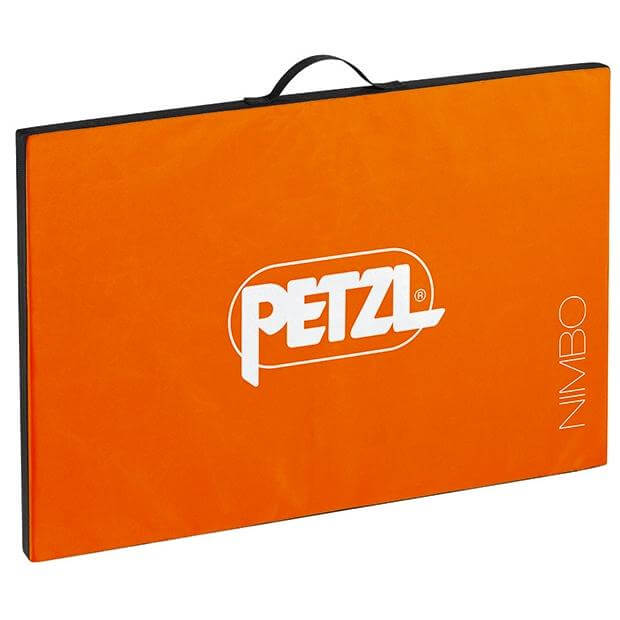 Description
The Nimbo is a backup pad for bouldering sit starts and for protecting any space between two crash pads.
This Product is Hard to Find.
We don't know where you can buy this item online in the US. We'll continue to check all the major retailers and will update this page as soon as we find one.
If you know where to find this online in the US, let us know, and we'll add the link.
Weight (lbs / kg)

Weight (lbs / kg)

In pounds and kilograms, the weight, as stated by the manufacturer/brand.

1.54 lbs / 0.70 kg
Fold Type
None
Number of Foam Layers
one
Foam Layout
1" foam
Fabric
Top: High-strength Cordura Ballistic Fabric
Bottom: High-strength Cordura Ballistic Fabric
Features
Side Handle(s)
Dimensions (ft / m)

Dimensions (ft / m)

In feet and inches / meters and centimeters, the length, width, and height of the bouldering pad, as stated by the manufacturer/brand

2.46 ft x 1.64 ft x 1.20 in
0.75 m x 0.50 m x 3.00 cm
All the Features of Cirro, Alto and Nimbo Bouldering Pad
Watch a tour of Petzl's facilities as they explain all the testing involved
Warning: This video is dubbed in English. If you're getting antsy, skip to section 7:40-8:15 for one of the most interesting parts, where they show a hardware specific camera inspection.
This video is a really similar vibe to other Petzl RocTrip videos, but it's all bouldering! The athletes/climbers are all decked out with a ton of Petzl pads, and you can see them in various configurations throughout the video. At a touch over 8 minutes I found the video to be a fantastic part of my lunch break and felt like it went by quickly (and entertainingly).
I've been using the Vergo for several months now, and one of the reasons Trango sent me one early was because they knew I'm a huge GriGri fan and very skeptical of competitors. Before the Vergo I would have said there were some OK alternatives, but nothing I had tried would ever replace the GriGri for me. That has changed with the Vergo, as much as it pains me to say anything negative about my beloved GriGri, and there are plenty of days when it's the only device I take with me to the crag.